HABITAT FOR HUMANITY


Habitat for Humanity Greater Ottawa (Habitat GO) is a volunteer-based, non-profit organization that builds simple, decent, affordable homes, which are purchased by low-income, hard-working families. Habitat for Humanity ReStores accepts donations of new and used product to sell to the public at a discounted rate.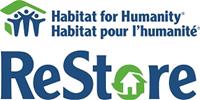 The Lung Association
The Lung Association is a not-for-profit organization dedicated to helping all Canadians breathe. Our community of donors, patients, researchers, volunteers and professional staff work to ensure Canadians have the healthy lungs, bodies and clean air necessary to breathe. A healthy breath fuels the body and mind. It's something we should not take for granted.