We're helping our exhibitors promote local job opportunities in the home improvement industry. All companies listed below are currently filling positions. Please contact the exhibitor directly at the phone number and/or email they provided. You may also come talk to hiring exhibitors during our Trade Day!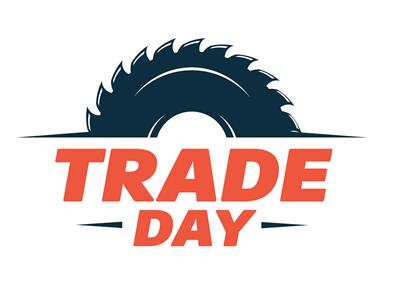 CITY OF OTTAWA TRADE DAY
The Ottawa Home and Remodelling Show is proud to be partnering with the City of Ottawa for TRADE DAY, taking place on Thursday, January 23. The Show will be offering free admission on the Thursday for tradespeople and skilled workers. The initiative is intended to help connect recent graduates and skilled labour with show exhibitors who are seeking new hires. Trade Day is supported by Employment Ottawa, Employment Ontario, Employment Canada, and Algonquin College.

Cabinetry Refinisher
Veni Vidi Vici Cabinetry Refinishing
Ottawa ON, K1V 7L6
Rate will vary based on experience

Uninstall cabinet doors, Prep, prime and paint structure Prep, prime and spray doors.
Desired experience:
Knowledge on HVLP and spraying.
Must have a vehicle and must be able to provide a criminal background check.
Part time and full time available
0-5 years of experience required

For more information, please contact:
LindSey Snyder
SnyderLindsey@vvvcr.ca
1819-598-0262
Metal Roofing Crew
Roofs of Steel Inc
www.roofsofsteel.ca
Richmond ON,K0Z 2Z0
$20-$30 depending on experience

Install metal roofs. Excellent opportunity to start your own crew and make excellent money.

Desired experience: Any roofing experience preferred but not necessary. Needs to be dependable and hard working.

For more information, please contact:
Antonia Bos
Antonia@roofsofsteel.ca
613-290-9607

Home Improvement Contractor for Residential and Light Commercial
Handyman Connection
https://handymanconnection.com/ottawa/
OttawA ON, K1Z 8B5
$35-$45/hr

Handyman Connection is seeking experienced contractors to support the growth of our business. We are looking for skilled craftsmen with a variety of home improvement skills. We offer flexibility for you to choose the type of work, schedule, and location that you want to work. We provide Professional Office Support with scheduling, customer support, and job tracking. We let you focus on doing the work, while we take care of the other stuff.

Desired Experience: You must have 10 or more years experience in a skilled trade. Ideally, you have operated your own business. You must be able to pass reference checks and a criminal background check. You must have your own vehicle, tools, and smart phone.

For more information, please contact:
Jennifer Goods
hc6407@handymanconnection.com
613-723-5021

Carpenter / skilled labour
Revision Built
Ottawa ON K2E 7J5
17.00/hr —> 25.00/hr

Various disciplines, must have a good work ethic, positive attitude, vehicle & tools.

Desired experience: We are willing to train the right people. A basic knowledge of construction is a must.

For more information, please contact:
Trudy Metcalfe
Trudy@revisionbuilt.com
613-229-1965
Sales Representative - Administrative Assistant
L'Échelle Européenne - Échelle Canada - Elevation Equipment
Gatineau - Québe, J8P 8B3
Base Salary, Commissions & Paid Mileage

Sell and promote L'Échelle Européenne products on the road and in store such as Stairs, All Types of Ladders, Lifelines, Free Standing Guardrails, PPE etc.

Desired experience: Beginning-Intermediate Level. In-house training.

For more information, please contact:
Gabriel Lech
g.lech@echelle-europeenne.com
438-521-5309

General Labourer
RenovAction Home Improvements Ltd.
Ottawa, ON, K4A 4P2
Pay based on skills and experience

Established renovaction company seeking labourers for siding, metal roofing, windows and some interior renovations for year round work. Siding, windows, metal roofing and or interior work experience an asset as well a basic tools. MUST have working at heights and own transportation to job sites throughout the city. MUST be punctual, honest and hard working. This position is physically demanding and will include heavy lifting. IF YOU ENJOY HAVING YEAR ROUND WORK, REGULAR BI-WEEKLY PAY AND HAVE THE WILLINGNESS TO LEARN, BE PUNCTUAL AND WORK HARD THEN WE ARE THE COMPANY FOR YOU.

Desired Experience: 0-25 years


For more information, please contact;
Connie
info@renovaction.ca
6134244245
General Labourer
General Manager
Action Restoration
Ottawa, ON, K2P 2N2
$20 - $40/hour depending on experience
Desired Experience: Experience with foundation repairs. Vehicle required.
Managing experience, for general manager position. Vehicle required.
For more information, please contact;
Patrick Despatie
actionrest@yahoo.ca
6132949239

Showroom Brand Ambassador
Pella Windows & Doors of Ontario
Ottawa,ON, K2E 5P1


Are you a customer focused team player with great computer skills and high level of detail orientation? If so we need to talk to you. Pella Corporation, a growing company is now looking for a Showroom Brand Ambassador for our Ottawa Showroom. We need an organized, proactive, adaptable individual who is focused on customer satisfaction while achieving business goals. We provide a respectful, friendly, fast paced and fun work environment. The ideal candidate will have strong problem solving skills and the ability to work collaboratively with others. We offer: •Competitive hourly pay rate •Professional and positive work environment •Stability and reputation of the Pella Brand Position Overview: The Brand Ambassador will serve as the first point of contact for the Pella showroom customer. They will be responsible for understanding customer's needs and wants and presenting respective solutions. This person will be responsible for presenting a compelling case for customers to choose Pella. They will be responsible for entering and updating customer information in the Pella ACE/CRM system, providing a project quotation or cost detail and/or scheduling in-home appointments. This position will be an ambassador, guiding customers through a first-hand experience of our brand, products and digital tools. Company Overview: Pella Corporation, headquartered in Pella, IA, is an innovative leader in creating a better view for homes and businesses by designing, testing, manufacturing and installing quality windows and doors for new construction, remodeling and replacement applications. Founded in 1925, Pella is a family-owned and professionally managed privately-held company, known for its history of innovation, making outstanding products, providing quality service and delivering on customer satisfaction. The company is committed to incorporating new technologies, increasing productivity and practicing environmental stewardship. Apply today at www.pella.com/careers and learn about your future as a team member of Pella Windows and Doors.

Desired Experience: 2+ years experience in a customer facing environment; general knowledge of windows & doors/ building materials an asset but not required. This position requires Saturday hours.

For more information, please contact;

Human Resources
HROntario@pella.com
9053625306
http://o.rfer.us/PELLA7dO15j
Framers/Plumbers/Tilers/Painters/Drywaller/Mason/Ground Worker
OakWood
Ottawa, ON
Priced by job

OakWood is looking to fill various positions. Please see positions in title.

Desired Experience: Experience is valued

For more information, please contact:
Jordan Satov
613-835-9000 x 115
JSatov@OakWood.ca
Design Manager in Residential Construction
Amsted Design-Build
Ottawa, ON
K2S 1B6
Pay To be negotiated

We are searching for a highly qualified, experienced (minimum 10 years) residential architectural designer who will lead, grow, motivate and advance our design department as industry leaders. The successful candidate will actively manage the delivery of high-end residential custom design-build projects. Your team deliverables shall be to fulfill the clients' design needs by applying good architectural and organizational principles. You will provide design, creative, and management support to our award-winning project team, by developing all working drawings and written documentation necessary to execute contracts and manage projects to completion. The success of the project and satisfaction of the design-build team rely critically on your attention to detail and ability to exceed expectations.

Desired Experience: 10+ years of fulltime, residential design work experience (both new custom homes & renovations) and be self-motivated with a strong work ethic who takes pride in the quality of their work - Experience working with the City of Ottawa will be considered a significant asset - Ability to represent self and company in professional, knowledgeable manner - Entrepreneurial spirit, highly organized, strong desire for customer service & strong leadership skills - Management experience required as you will be managing & mentoring our "Design Team"; team consists of in-house Architectural Technologists (2), Architectural Technician (1), Selections Coordinator (1; Interior Designer) and several outsource designers. - High level of proficiency in residential design on Revit /+ AutoCAD platforms - Sound knowledge of the Ontario Building Code - Solid computer skills (MS Office: Word, Excel, Outlook) - Excellent listening and communication skills - written and verbal (you will regularly liaise with sales, design, production and clients) - Ability to work on multiple projects at the same time and consistently meet deadlines - Ability and willingness to revise work - Knowledge of residential interior detailing - Knowledge of energy efficient & environmental/green building practices - Architectural designation an asset - Detail oriented (extremely important) - Excellent organizational skills - A laugh now and then (we like to have fun!)

For more information, please contact;

Andrea Firth
andrea.firth@amsted.ca
6138367434
https://employers.indeed.com/j#jobs/view?id=b77c65eb541d
Experienced Project Manager
Amsted Design-Build
Ottawa, ON
K2S1B6
Pay to be negotiated

This position entails taking a project from the design stage through to the end of construction. You will coordinate all activities related to the actual renovation or building of a specific project, including labour, materials and trade contractors, while ensuring that the project is delivered on time, on budget, and deficiency-free. You must be able to provide a safe work environment and be a leader for your fellow teammates, suppliers and subcontractors. And finally, you will be responsible for representing the company, on site, for all construction related items with the customer, ensuring they are satisfied and confident in referring us to friends and family. Successful performance in keeping with our Core Values will ensure we all achieve our Vision and Mission, while providing all of our customers with the Amsted Advantage.

Desired experience: We require an experienced Project Manager (minimum 5 years' experience or a business owner) to work with our clients and organize the construction process of their project. You must have excellent listening and communication skills, proven residential construction management abilities, and a great attention for details. Using your skills you will help our team transform our clients' dilemmas into life changing solutions!

For more information, please contact;

Andrea Firth
andrea.firth@amsted.ca
6138367434
https://employers.indeed.com/j#jobs/view?id=e6ce31098e99
Title of position - Lead Builder Contractor
Company Suncoast Enclosures
Address 116 Willowlea Rd, Carp, ON K0A 1L0, Canada
Salary/pay rate - Piece work...
Lead builder Contractor description 2020
Suncoast Enclosures Job Appplication 2020
Title of position - Lead Builder
Company Suncoast Enclosures
Address 116 Willowlea Rd, Carp, ON K0A 1L0, Canada
Salary/pay rate Starts @ $20/hr commensurate with experience...
Lead builder job description 2020
Suncoast Enclosures Job Appplication 2020
Title of position - Builder Helper
Company Suncoast Enclosures
Address 116 Willowlea Rd, Carp, ON K0A 1L0, Canada
Salary/pay rate Starts @ 15/hr
Builder Helper job description 2020
Title of position - Service Manager
Company Suncoast Enclosures
Address 116 Willowlea Rd, Carp, ON K0A 1L0, Canada
Salary/pay rate - Starts @ 20/hr commensurate with experience
Service Manager job description Jan 2020
Suncoast Enclosures will not be onsite at this show. For all positions, contact Shelby Byrne - 613-831-7676 and leave message or Send resumes/CVs to Shelby@suncoastenclosures.com or Scott@suncoastenclosures.com