Robert Johnstone,
Show Manager
Phone: 613.667.0509 ext 222
Fax: 514.527.8449
Email: rjohnstone@expomediainc.com

Bio: In September 2012, Robert Johnstone joined Expo Media as Exhibit Sales Consultant for the Montreal National Home Show and after 3 successful years with Expo Media, he is now managing the 3 Ottawa shows: The Ottawa Fall Home Show, the Ottawa Home and Garden Show and the Ottawa Home & Remodelling Show. Robert has grown professionally and has risen to great status within the management team.

Previous experience includes advertising sales and marketing at The Montrealer a local anglophone publication along with 5 plus years in production, customer service and technical service for Buckman Canada. Robert completed a Bachelor of Business Administration with distinction at Bishop's University concentrating in marketing and finance.
Get A Booth Quote
Katie Wilson
Operations Coordinator
Phone: 613.667.0509, ext.291
Fax: 514.527.8449
Email: kwilson@expomediainc.com
Bio: Katie is responsible for all aspects of operations as well as a supporting role in marketing for The Ottawa Home & Garden Show, Ottawa Fall Home Show and Ottawa Home & Remodelling Show.
Get A Booth Quote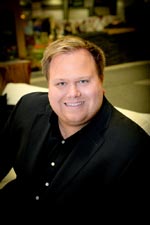 Gordon Cox,
Senior Exhibit Sales Consultant
(Companies from A to L)
Phone: 613.667.0509 ext.235
Fax: 514-527-8449
Email: gcox@expomediainc.com

Bio: Gordon Cox sells exhibit space for all 3 of our Ottawa market home shows. He is detail oriented and has great interpersonal skills, such attributes will surely benefit him as well as you, our valued exhibitor. Previous experience includes emergency call respondent in a large security company. Customer service/satisfaction played a major role in Gordon's training and work ethics. You, our exhibitors, are in good hands! Having also worked operations for other events in Montreal, he understands the ins and outs of show business.

Gordon has a Bachelor in History.
Get A Booth Quote
Christopher Cigos,
Exhibit Sales Consultant
(Companies from M to Z)
Phone: 613.667.0509 ext.233
Fax: 514.527.8449
Email: ccigos@expomediainc.com

Before joining Expo Media in January 2015, Chris worked 10 years in the sports industry; 7 years as an account executive with the Montreal Canadiens, and 3 years in Corporate Sponsorships with the Montreal Alouettes. His energy, enthusiasm and customer-centric attitude has been a welcome addition to the company. Chris is a firm believer that success is achieved not just through the hard work we do personally, but just as importantly through the way we work together as a team. This belief extends beyond the workplace and into everyday life as well.
Get A Booth Quote