Furniture Transformations 101

If you have ever swooned over Pinterest-worthy furniture makeovers but tend to pump the brakes when it comes to tackling your own projects, you won't want to miss this special workshop presented by Malenka Originals! This is an exciting opportunity to join a one-hour workshop for hands-on instruction with two of the hottest products in DIY and Décor – Annie Sloan's Chalk Paint and Iron Orchid Design (IOD) Décor Transfers and Moulds. Katrina Barclay, owner of painted furniture boutique Malenka Originals, has taught thousands over the last seven years how to upcycle and refresh their décor, and will walk you through proper application, tips and tricks to get you ready to start your own at-home furniture transformations!
Thursday January 23: 2:00-3:00pm , 4:00-5:00pm
Friday January 24: 1:00-2:00pm , 3:00-4:00pm , 5:00-6:00pm , 7:00-8:00pm
Saturday January 25: 11:30-12:30pm , 2:00-3:00pm , 4:30-5:30pm
Sunday January 26: 12:00-1:00pm , 2:30-3:30pm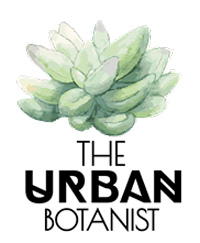 AIR PLANT WORKSHOPS WITH THE URBAN BOTANIST
Join The Urban Botanist to create your own unique and chic air plant terrarium. Learn all about the wonderful world of air plants while getting creative and designing your glass piece with sand, shells, crystals and moss!
Thursday January 23: 1:00-2:00pm , 4:00-5:00pm , 6:00-7:00pm
Friday January 24: 1:00-2:00pm , 4:00-5:00pm , 6:00-7:00pm
Saturday January 25: 11:00-12:00pm , 2:00-3:00pm , 4:00-5:00pm
Sunday January 26: 11:00-12:00pm , 2:00-3:00pm , 4:00-5:00pm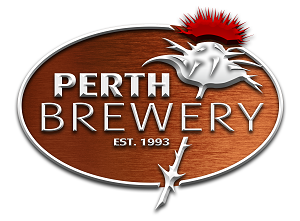 THE PERTH BREWERY BEER LOUNGE
The 2020 Ottawa Home and Remodelling Show is proud to announce a renewed partnership with local microbrewery, Perth Brewery! The Perth Brewery Lounge will be an area where attendees can sit, relax and enjoy one of Perth's traditionally handcrafted beers!
Bar Hours
Thursday 2:00-9:00pm
Friday 2:00-9:00pm
Saturday 12:00-7:00pm
Sunday 12:00-5:00pm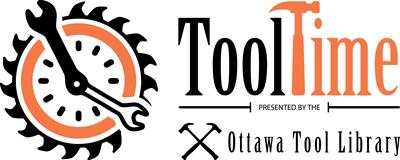 Tool Time
Looking to tackle a new project at home, but missing the right tool or know-how for the job? Have no fear – the Ottawa Tool Library is here! With 2,500+ tools in their inventory, and a network of makers and do-it-yourselfers, the Ottawa Tool Library has the inventory and the resources you need to make your next project a reality. Tool Ninjas will be on hand throughout the show to answer any of your hand, power, garden or kitchen tool-related questions.
Curious about what is a tool library? Click here to watch as co-founder and Tool Goddess, Bettina Vollmerhausen chats about all that the Ottawa Tool Library has to offer and takes us behind the scenes at one of OTL's Repair Café events.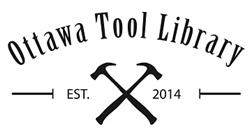 INTRO TO POWER TOOLS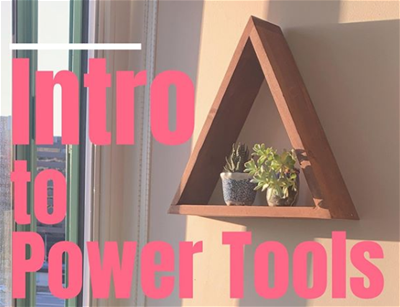 Interested in learning how to use an electric drill, circular saw, jigsaw, mitre saw, and power sander? Sign up for our shelf making workshop being offered Friday through Sunday at the Ottawa Tool Library booth. You'll learn how to make and be able to take home a trendy triangle shelf for FREE! Stay tuned for the sign up schedule!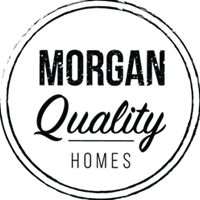 Friday January 24: 3:30-4:30pm
Saturday January 25: 11:30-12:30pm , 2:30-3:30pm
Sunday January 26: 11:30-12:30pm , 2:00-3:00pm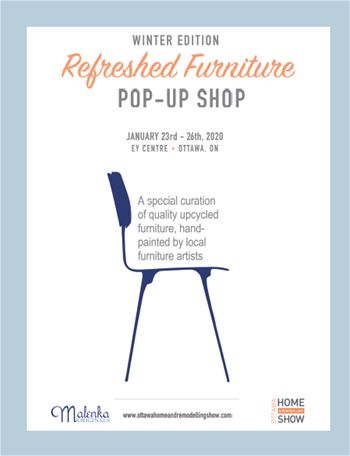 REFRESHED FURNITURE POP-UP STORE
No matter what your personal décor style, a one-of-a-kind statement piece may just be just what your home needs. Make your way to the Refreshed Furniture Pop-Up Shop: Winter Edition to browse the work of local furniture artists and find that perfect addition to your home. Whether you're searching for a vintage dresser, an eye-catching coffee table, or a rustic picture frame, these refinished items are sure to add an eclectic touch to any room in your home.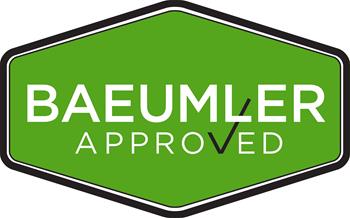 BAEUMLER BOULEVARD
Take a walk down Baeumler Boulevard and get expert advice from local members of the Baeumler Approved Community. Baeumler Approved seeks to help homeowners connect with contractors, trades and home service providers from all across Canada. Members have a verified history of quality work, insurance and worker's compensation. They are also required to make a commitment to honesty, integrity, and quality service by signing a code of conduct.
LEXIBOOTH
Come visit LexiBooth Photobooth Rentals for a free instant photo print and share your photo online with the hashtag #OHRS20! Choose the props that represent you most, and smile for the camera.