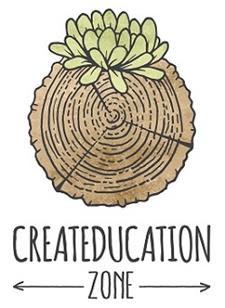 CREATEDUCATION ZONE
A new feature at the Ottawa Home and Remodelling Show, the CREATEducation Zone, will encourage visitors to get their hands dirty, learn from some of Ottawa's best design professionals and bring their own creations home! Local experts will be sharing their expertise in a variety of craft and design workshops throughout the show, from foliage to fun décor. All workshops are offered FREE with admission to the show.

Click here to check out the CREATEducation Zone Workshops.
Refreshed Furniture Pop Up Shop:

Winter Edition at the Ottawa Home & Remodelling Show
No matter what your personal décor style is, a one-of-a-kind piece may just be what your home has been missing. Make your way to the Refreshed Furniture Pop-Up Shop: Winter Edition to browse the work of local furniture artists and spot your next statement piece. Whether you're searching for a vintage dresser, an eye-catching coffee table, or a rustic picture frame, these refinished items are sure to add an eclectic touch to any room in your home.



THE PERTH BREWERY BEER LOUNGE
The 2019 Ottawa Home and Remodelling Show is proud to announce a renewed partnership with local microbrewery, Perth Brewery! Together, alongside décor partner Dala Décor, the Perth Brewery Lounge will be an area where attendees can sit, relax and enjoy one of Perth's traditionally handcrafted beers!





613 HUMANITY ART GALLERY
In support of Habitat for Humanity Greater Ottawa
The Ottawa Home & Remodelling Show has teamed up with some of Ottawa's biggest and brightest celebrities to bring you the 613 Humanity Art Gallery! We have tapped into our celebrity's photography skills to showcase all that Ottawa has to offer – from unique architecture, to urban streetscapes, to the natural beauty within our city – and will be auctioning off all of their gorgeous, canvas-mounted prints to support Habitat for Humanity Greater Ottawa's affordable home ownership program for local families.
OTTAWA TOOL LIBRARY
Looking to tackle a new project at home, but missing the right tool or know-how for the job? Have no fear – the Ottawa Tool Library is here! With 2,500+ tools in their inventory, and a network of makers and do-it-yourselfers, the Ottawa Tool Library has the inventory and the resources you need to make your next project a reality. Stop by their booth to test your tool-knowledge with a game of 'Guess this Tool', and for a chance to win prizes! Tool Ninjas will be on hand to answer any of your hand/power/garden or kitchen tool-related questions.